9:30 AM
Classes for all ages where different Bible topics are studied, discussed, and taught in a warm, friendly environment.
10:30 AM
Join us for a time of worship, hear preaching, and grow in your walk with the Lord.
6:00 PM
Adults meet to study God's Word more in depth.
7:00 PM
Hear topical messages and spend time in prayer over the needs of the church.
At Mount Tabor, we provide ministries for all age groups and backgrounds. We want every person to feel encouraged and ministered to, but also provide ample opportunity for members to serve others through ministry.
Discipleship is at the heart of why Mount Tabor exists, and Triple Cord is the primary way we get it to happen. Groups of men or women meet together to study Scripture, pray, and encourage one another as we strive to follow Christ. We strongly encourage every member to be a part of a Triple Cord group.
Learn more or get in a group
Our worship team is focused on congregational singing that leads people to an attitude of worship.
Classes for all ages where different Bible topics are studied, discussed, and taught in a warm, friendly environment.
Our teen group,
IMPACT
, meets every Sunday evening at 5:45 PM and is focused on developing teenagers love for and relationship with Christ.
For those aged 50 and older, you can participate in various day outings with our
YAH
group.
Widows and widowers have a special place in our hearts. This ministry is specifically designed to ensure the needs of these special people are met.
Children's Church & Junior Church
Each Sunday morning we have age appropriate services geared toward children. These services include singing, activities, and hearing lessons from the Bible.
The 3:14 group meets every Sunday evening after the evening service for a time of fun and fellowship.
The mission of Mount Tabor Baptist Church is to be disciples of Jesus Christ and to make disciples for Jesus Christ through personal evangelism, involvement in the local church, fellowship among other believers, and Christ-centered worship. Our vision is to spread the Gospel of Jesus Christ throughout our community and around the world.
We are located northwest of Indianapolis and between Brownsburg, Zionsville, and Lebanon at: 7300 S State Road 267 in Lebanon.
At Mount Tabor, we strive to make sure everyone feels welcome. We have services for all age groups and provide safe, clean, and friendly childcare.
When you visit, you can expect a blend of traditional and newer hymns, Bible teaching, and plenty of friendly faces.
We look forward to meeting you!
Committed to expositional preaching and discipleship, Jason firmly believes that it is the preaching of God's Word that changes people's lives.
To see each student to develop a personal relationship with Christ is Kenny's primary focus.
Personal investment in the lives of teenagers is a key element of Joe's ministry.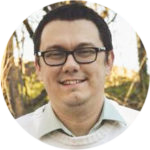 With a passion for congregational singing, Harrison strives to allow the music to become a corporate act of worship among God's people.
Through her administrative skills, Cindy uses her various talents to serve the Lord, the church, and others on a daily basis.
Not finding what you're looking for? Contact us and we'll do our best to get you a timely response.