Joe's key element of ministry is the personal investment in the lives of teenagers. He has a passion to see teenagers grow to love Jesus and make their faith real through discipleship.
Joe has worked in the Mount Tabor youth ministry since 2008. He has had the opportunity to be a camp counselor at several camps, and has also gone on several missions trips. Joe graduated from Faith Baptist Bible College with a bachelor's degree in Pastoral Ministry with an emphasis on youth.
Joe and his wife, Sarah, are newlyweds! They have been married since fall 2017 and are settling into their roles as husband and wife as well as into their ministry together. Joe is also a huge fan of the Chicago Cubs, Chicago Bears, and the Indiana Hoosiers.
To see each student to develop a personal relationship with Christ is Kenny's primary focus.
Committed to expositional preaching and discipleship, Jason firmly believes that it is the preaching of God's Word that changes people's lives.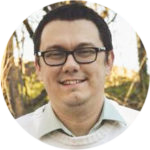 With a passion for congregational singing, Harrison strives to allow the music to become a corporate act of worship among God's people.